25th Anniversary Show – Press Release
The 25th Anniversary Show
November 7th, 2017 – January 6th, 2018
Reception: Tuesday, November 7th, 2:00-7:30 p.m.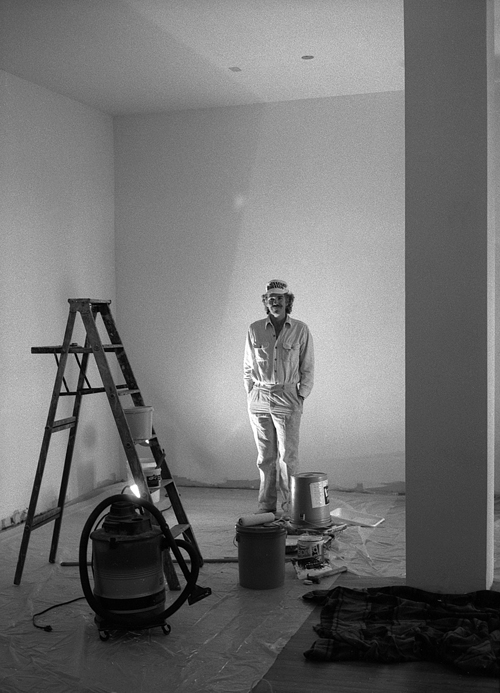 Scott Nichols in the Gallery, 1992, Photo by Jonathan Clark
Scott Nichols Gallery is pleased to present The 25th Anniversary Show, a special exhibition of photographs celebrating twenty-five years at 49 Geary. The exhibition features classic images including many California photographers and contemporary photographs from the gallery's collection and past exhibitions, on view from Tuesday, November 7th through Saturday, January 6th.
Scott Nichols opened the gallery to the public on November 7th, 1992 at 2 p.m. Our inaugural show was wall to wall photographs exhibited salon style. The 25th Anniversary Show features works from Adams to Weston and everyone in between.
"What a long strange trip it's been…"