Posted on June 13, 2022 | No Comments
Imo & Friends
AN EXHIBITION FEATURING PHOTOGRAPHS FROM:
Imogen Cunningham, Dorothea Lange, Marion Post Wolcott, and Anne Brigman
Exhibition
June 23 – September 5, 2022
Reception
Saturday, June 25, 12–5pm
Scott Nichols Gallery is pleased to announce Imo & Friends, an exhibition featuring the works of photographers Imogen Cunningham, Dorothea Lange, Marion Post Wolcott, and Anne Brigman. This exhibit follows the success of the recently finished Imogen Cunningham: A Retrospective at the Getty Center in Los Angeles, and runs in conjunction with the Sonoma Valley Museum of Art's exhibition Seen & Unseen: Photographs by Imogen Cunningham, which is on view through August 28, 2022.
The reception for Imo & Friends coincides with an afternoon event at Sonoma Valley Museum of Art: Recollecting Imogen from Two Former Groupies, with California photographers Judy Dater and Chris Johnson, who both collaborated with Cunningham. Pre-registration with SVMA is required to attend.
—
IMOGEN CUNNINGHAM (1883-1976) was a prominent figure of bay area west coast photography movements in Pictorialism, Surrealism, and she was a founding member of Straight photography Group f/64. Cunningham is best known for her sharply detailed botanical imagery, direct (and occasionally unflattering) portraiture, and — photographs of dogs. The exhibition will feature works from Cunningham that span her 60-year career, including vintage photography, still life, portraiture, and later images which revisit her use of soft-focus lenses.
DOROTHEA LANGE (1895–1965) was a documentary photographer and photojournalist who captured Depression-era photographs for the Farm Security Administration, humanizing the consequences and impact of this event across the nation with her imagery. Her work illustrates the anxiety and uncertainty of these times — dilapidated homes among bleak scenery, lines of people waiting for provisions, and individuals comforting one another with obvious strain on their faces. Lange's photography is not pretty; it depicts with unmistakable honesty, and therein lies its power.
MARION POST WOLCOTT (1910–1990) was a photographer working for the Farm Security Administration from 1938–1942 who documented poverty, deprivation, and the Jim Crow South during the Great Depression. She covered thousands of miles in the United States and produced more than 9,000 photographs during her roughly 4-year span at the FSA. Her work highlights domestic life, women's labor, and lifestyle vignettes, illustrating the broad socioeconomic spectrum of the period.
ANNE BRIGMAN (1869-1950) was a member of the Photo-Secession movement who exhibited frequently and with great acclaim throughout the bay area and California from 1902–1936. She was adjunct to Group f/64, and a fixture in their social circle. Her work is known for its soft, dramatic depictions of the female form convening with nature, situated poetically within the landscape. Her photographs were primarily taken in the wild Sierra Nevadas, with herself or her sister as the model.
SCOTT NICHOLS GALLERY is a fine art photography gallery located in the Mercato Complex on Sonoma Square, in Sonoma, California. The gallery sells artist originals by established, up-and-coming, and contemporary photographers. Scott Nichols began his career as a private dealer in 1980, and is considered an expert on Group f/64 photography. His gallery houses one of the largest private collections of classic California photographers such as Ansel Adams, Edward Weston, Brett Weston, Dorothea Lange, Imogen Cunningham, Ruth Bernhard, Wynn Bullock, and William Garnett.
Scott Nichols Gallery is a member of the Association of International Photography Art Dealers (AIPAD). This is the 200th exhibition at Scott Nichols Gallery since the gallery opening in 1992.
Posted on June 6, 2022 | No Comments

Scott Nichols Gallery at AIPAD 2022
Center415 NYC
Booth highlights include a museum curator-led tour in partnership with AIPAD sponsor SIDLEY. The tour covered rare works including a "Cancelled" Moonrise over Hernandez, New Mexico by Ansel Adams and Shells 6S (1927) by Edward Weston.

ANSEL ADAMS
"Cancelled" Moonrise, Hernandez, New Mexico
1941, printed in the late 1960s
Rare gelatin silver print with "cancelled" perforation
We also enjoyed a visit and book signing by George Tice in support of his latest release, Lifework — his catalog raisoné. Lifework is available at Scott Nichols Gallery.

George Tice signs a copy of "Lifework" while Nicolò Sertorio looks on.
Lifework is George Tice's latest book release.
Following the event, the gallery (among others) received a wonderful write-up from photographer and fine art writer Dave Rudin of Figures of Grace. His article touches on many notable and unusual works seen at this year's show. Worth the read.
Click the Artsy logo below to see our full booth
and more photos from the exhibition:

Additional press:
Collector Daily
LensCulture
The Eye of Photography
Untitled Magazine

ANSEL ADAMS
Moonrise from Glacier Point, Yosemite National Park, California, "Full Negative"
1948, printed 1970s. Rare signed gelatin silver print
For more information or to schedule a consultation, please contact Scott Nichols Gallery.
Posted on May 26, 2022 | No Comments
Saturday, May 28, 2–5pm
Scott Nichols Gallery is pleased to announce the portfolio release for
Clark James Mishler
The Amish
Lancaster County, Pennsylvania

The Amish, Lancaster County, Pennsylvania, 2022
14 3/4″ x 11 1/2″ Signed and dated portfolio
Edition: 15 + 3AP
This limited edition portfolio contains fourteen monochrome archival pigment prints.
Each print is signed, dated, and numbered.
Prints come in a foil-stamped acid-free clamshell box.
Horse Drawn Harvester, 1996, printed 2022
4″ x 6″ Archival pigment print

Early Morning Horse Team, 1996, printed 2022
4″ x 6″ Archival pigment print

Vegetable Stand, 1996, printed 2022
4″ x 6″ Archival pigment print

Young Boy with Broom, 1996, printed 2022
4″ x 6″ Archival pigment print

Running School Girls, 1996, printed 2022
4″ x 6″ Archival pigment print

Milking Barn, 1996, printed 2022
4″ x 6″ Archival pigment print

Farm, Lancaster County, 1996, printed 2022
3″ x 7 1/2″ Archival pigment print
View Portfolio
View Press Release
Posted on May 17, 2022 | No Comments
Scott Nichols Gallery in Sonoma is closed until May 26, while we attend
AIPAD 2022
The Photography Show
May 20-22, 2022
at Center415 NYC
Scott Nichols Gallery
Booth #217

IMOGEN CUNNINGHAM
The Unmade Bed. 1957
Vintage signed gelatin silver print
9 1/2″ x 13″
AIPAD is open to the public.
Tickets on sale now.
For location, dates, and ticketing information, visit:
The Photography Show 2022

EDWARD WESTON
Floating Nude (Charis). 1939
Vintage signed gelatin silver print
Posted on March 10, 2022 | No Comments
We are pleased to join the 41st edition of The Photography Show, presented by AIPAD.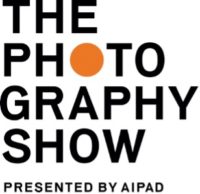 Located at Center415:
415 5th Avenue
Between 37th and 38th streets
New York, NY 10016

Scott Nichols Gallery:
Booth #217

Friday, May 20th, 1 – 7pm
Saturday, May 21st, 12 – 7pm
Sunday, May 22nd, 12 – 5pm

For tickets, register here.
For more information on the show, click here.
Posted on January 19, 2017 | No Comments
Come Visit Us at: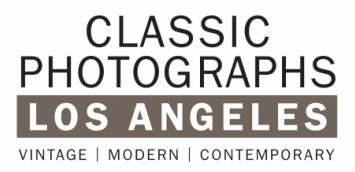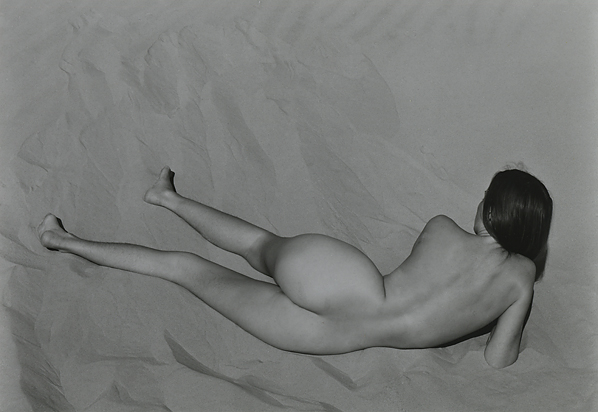 Edward Weston, Nude, Charis on Dunes, Oceano, 1936
(Signed Vintage Gelatin Silver Photograph)

Located at Bonhams:

7601 W. Sunset Blvd.
Los Angeles, CA 90046

Booth #26

Public Hours:
Saturday, January 21 – 11:00 am – 7:00 pm
Sunday, January 22 – 11:00 am – 5:00 pm

For more information on the show, click here
Posted on January 7, 2017 | No Comments
Antigua 1967-73
By Margo Davis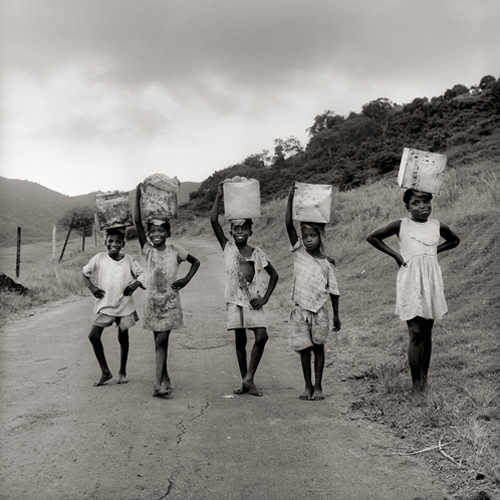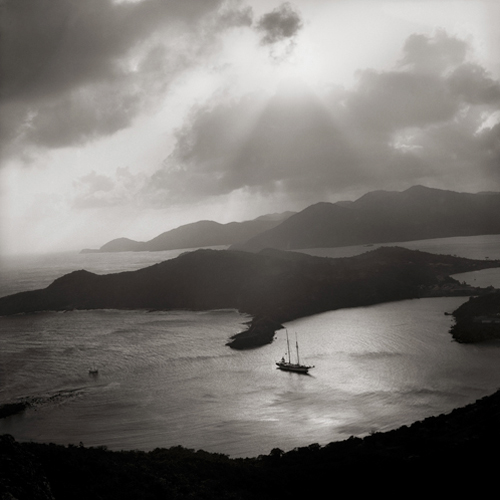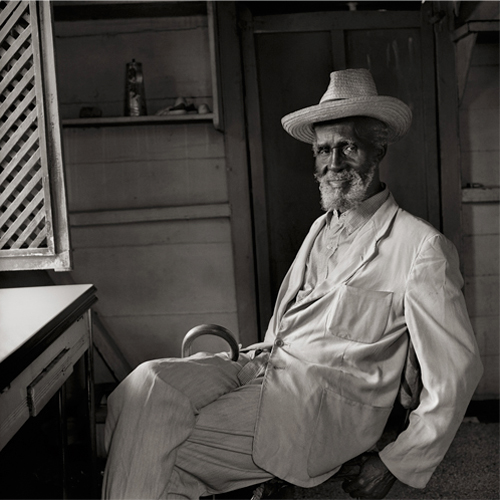 Margo Davis, Antigua
Book Signing:
Saturday, January 14, 2017
1:00 pm – 4:00 pm
Scott Nichols Gallery and Nazraeli Press present Antigua 1967-73 by Margo Davis. Margo began photographing in her early twenties. Her first photographs were of family, friends, and people she encountered in her native New England. Although she experiments with many forms of photography, Davis always finds herself drawn to "the landscape of the face" and all the feeling and life that her skilled eye can evoke from the people she photographs. Among her many travels she photographed the island people of Antigua.
The economy of all the Caribbean islands was determined by the transatlantic slave trade from the 15th to 19th centuries. From Cuba to Trinidad, rural island villages were homes to the stalwart African slaves who worked the sugar cane and cotton fields. Antigua, which is situated exactly at the elbow of the Caribbean island arc, is a microcosm of this history. When Margo Davis visited Antigua for the first time in July of 1967, she was struck by the faces of these villagers, and it is here that her passion for portraiture began.
When the Antiguan photographs were made, very little had changed from earlier colonial times. These stunning images have now become iconic. It is for this reason that Nazraeli Press is presenting this exquisite new monograph focusing on the people and culture of African heritage in the New World.
Antigua: Photographs 1967–1973 is an ambitious work, beautifully printed in duotone on matt art paper in an edition of 1000 copies. Margo Davis's work is in many private collections and the permanent collections of the Brooklyn Museum, New York, the Bibliothèque Nationale de France, the Cantor Center for the Visual Arts at Stanford University and the Sack Photographic Trust destined for San Francisco Museum of Modern Art.