Press Release
Vilem Kriz
An American Surrealist
 May 2 – June 29, 2013
 The Scott Nichols Gallery is pleased to present Vilem Kriz, An American Surrealist.
The exhibition will be on view through Saturday, June 29th.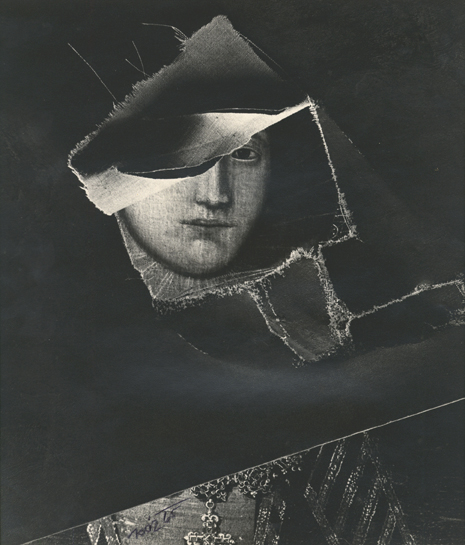 Vilem Kriz, Untitled from Sirague City, Oakland, 1965
Born in Prague in 1921, Vilem Kriz was fourteen when his father gave him a large format Linhoff camera, which he continued to use throughout his career. He attended the State Graphic School in Prague (1940-1946), where he studied surrealist ideology with Czech photographers Jaromír Funke, Josef Ehm, and František Drtikol. He continued to explore the possibilities of surrealism, even after it ceased to be popular. In 1946, after World War II, Kriz moved to Paris, where he befriended Jean Cocteau. There he focused his lens on the ruined forms of the city and worn, discarded objects, portraying dreamlike aspects of the world around him.
In 1952 Kriz immigrated to the United States with his wife and son. For the next decade he made very few photographs, suffering from the stress of exile and poverty and feeling stymied artistically. He traversed the country, living in Berkeley, Montreal and New York, working odd jobs, as a printer for Dorothea Lange and as a photographer at the Metropolitan Museum of Art, New York. Moving back to Berkeley in 1964 he began teaching at Mills College (1969-1973) and the California College of Art and Crafts (1974-1991). By 1970 he ventured into his most creative period as an artist, photographing small surrealist constructions he made at home in his backyard. He printed his negatives on 11×14 inch paper and toned the prints with chemical solutions he developed when he was living in Prague.
"I am interested in recapturing or recreating images in the present which have occurred to me in te past, either in dreams or in fragments of waking experience, or a combination of both. My images always have their source in the past."
Kriz's work has been published in monographs, including Surrealism and Symbolism (1971), Sirague City: Photographs (1975), Séance (1979), Vilem Kriz, Photographs (1979), and Vilem Kriz Photographs (S K Josefsberg Studio, 1999). His photographs were collected by many museums, including the Museum of Modern Art, New York; the San Francisco Museum of Modern Art; and the Museum of Fine Arts, Boston.