Archive for August, 2012
August, 8 2012: THE SUMMER SHOW was reviewed by Murray Paskin in the San Francisco Examiner. Every July, the Scott Nichols Gallery of photography selects approximately 80 photos from its permanent collection of more than 200 images to highlight in a seasonal show. Called "The Summer Show," the current exhibition is rich from both artistic and historical perspectives, and its lineup of major artists — Ansel Adams, Paul Strand, Edward Weston, Walker Evans and many more — represents almost a classical presentation of contemporary American photography… Read the entire review, Who's who of photographers at Scott Nichols, HERE.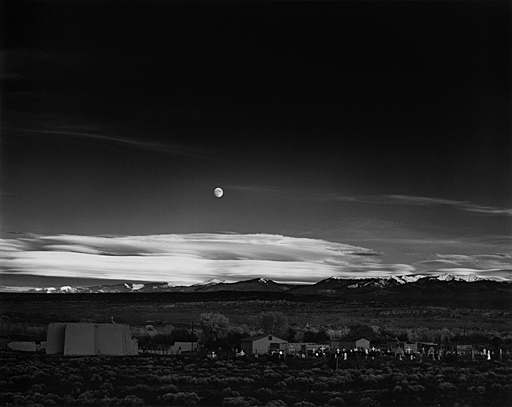 ANSEL ADAMS, Moonrise over Hernandez, New Mexico, Gelatin silver print, 1941
Filed under Press
Monday, July 16, 2012: MONICA DENEVAN was featured in LENSCRATCH. Sometimes a photographer finds a part of the world that resonates so completely with their sensibilities that the marriage of the place and the person results in perfection. Monica Denevan has been creating photographs in Burma (and China) for many years and with each new visit she adds to her stunning portfolio of images… See the entire article HERE.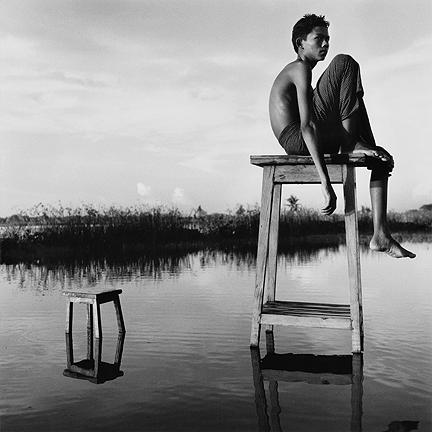 MONICA DENEVAN, Tower, Burma, Gelatin silver print, 2010
March 8, 2012: JOHN GOODMAN was featured in Design Arts Daily. Photographer John Goodman is enjoying the glow of limelight, with two shows currently up and a third scheduled to open in April. I caught up with him en route to and from the west coast last week for this Q&A…  View the entire interview by Peggy Roalf  HERE.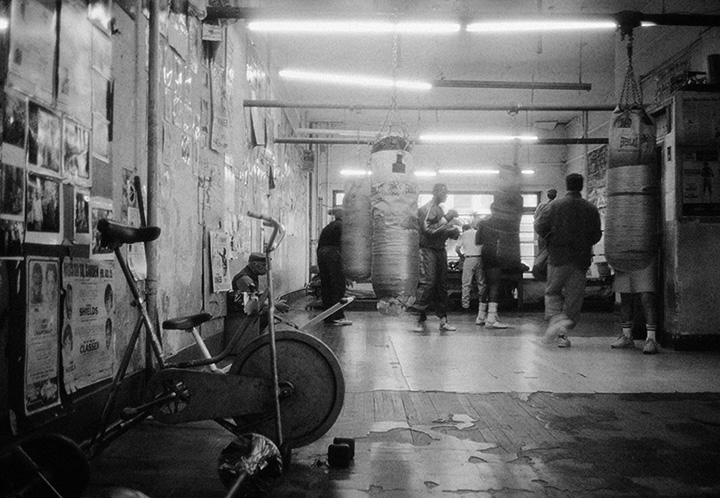 JOHN GOODMAN, Times Square Gym, Interior, from The Times Square Gym series, Selenium toned gelatin silver print, 1993