Filed Under: Publications
Posted on March 30, 2023 | No Comments
The March 29th edition of The Eye of Photography featured Bill Owens latest portfolio release, Suburbia, and the limited-edition release of The Legacy of Suburbia book.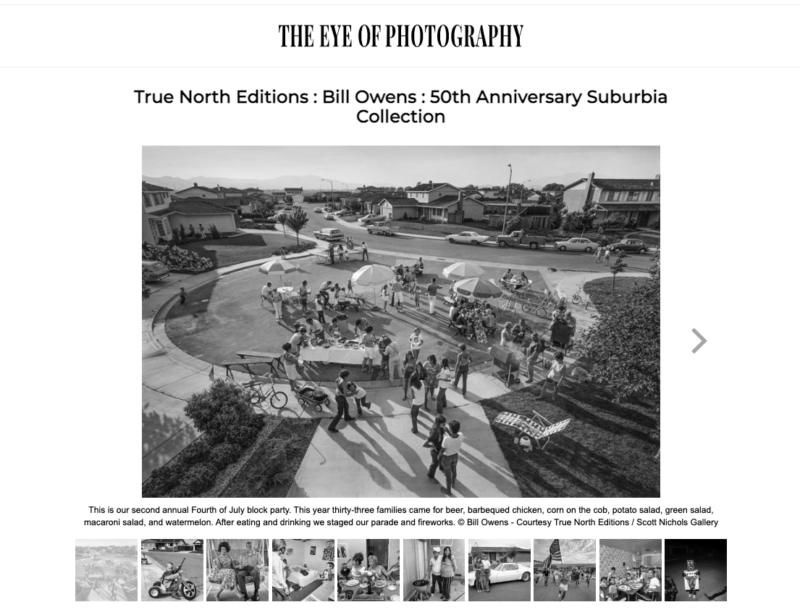 Bill Owens
50th Anniversary Suburbia Collection
Limited Edition Portfolio in clamshell box, published by True North Editions
36 archival pigment prints on 17" x 22" Moab Juniper Baryta Cotton Rag 305
Edition of 8 + 2 AP
Signed
For a full overview of photographs in the portfolio, visit:
https://www.scottnicholsgallery.com/artists/portfolios/bill-owens-50th-anniversary-suburbia-collection/
Posted on September 26, 2022 | No Comments
Bill Owens – 50th Anniversary Suburbia Collection
Portfolio Release and Exhibition
with Artist Talk and Reception
Exhibition
October 8 – November 13, 2022
Artist Talk and Reception
Saturday, October 8, 3–6pm
at the Center for Photographic Art in Carmel, California
Bill Owens and True North Editions celebrate the 50th Anniversary of the seminal book, Suburbia with the production of a profound limited-edition portfolio available through Scott Nichols Gallery.
Produced in partnership with and under the supervision of Bill Owens, digital remasters were created by scanning the original negatives at the highest possible resolution. All image repairs and adjustments remain faithful to the original negative and are approved by Bill Owens.
Prints in Bill Owens – 50th Anniversary Suburbia Collection were made using an Epson SureColor P7570 printer on Moab Juniper Baryta Cotton Rag 305 paper for the highest archival standards. This paper was chosen for the quality preferred by Bill Owens in reproducing his work as closely as possible to the silver gelatin papers of 1972.
Title pages and essays are printed on Epson Hotpress Bright Rag. Cover sheets featuring quotes from the subjects or titles are printed on Epson Enhanced Ultra Premium Presentation Matte.
Project concept, editing, design, and production by Geir and Kate Jordahl.
---
Bill Owens – 50th Anniversary Suburbia Collection
36 archival pigment prints on 17″ x 22″ sheet
Edition of 8 + 2AP
See portfolio
---
The portfolio and traveling exhibit will be on display at the Center for Photographic Arts, Carmel from October 8 – November 13, 2022, then will travel to Norway for the Nordic Light Photographic Festival.
Limited Edition Book
A limited-edition book, Bill Owens: The Legacy of Suburbia, Photographs 1964–2022, is available with a special print, 4th of July Parade, included. This book features images from Bill Owens' entire career from his work in Jamaica with the Peace Corps to his current Digital Renaissance. The book is available through Scott Nichols Gallery and True North Editions in an edition of 100.
—
BILL OWENS was born on September 25, 1938, in San Jose and lives in Hayward, California. From his travels around the globe including a Peace Corps tour in Jamaica, he developed his unique skills and aptitude as an anthropological and social photographer. His book Suburbia, one of the 100 seminal photography books of the 20th century, captured the change in his home territory with much the same spirit of the traveler that he brought to foreign places. Our Kind of People (1975), Working: I Do It For the Money (1977) and Leisure (1979), followed Suburbia. Bill Owens' work is in museums and collections throughout the world including the Museum of Modern Art NY, Berkeley Art Museum, Los Angeles County Museum of Art, San Francisco Museum of Modern Art, Los Angeles Museum of Contemporary Art, the Getty Museum in Los Angeles, and the San Jose Museum of Art. He has received a Guggenheim Fellowship and two NEA grants. Owens founded Buffalo Bill's Brew Pub in Hayward in 1983, one of the first brewpubs to open since prohibition. In 2003, Bill Owens founded the American Distilling Institute, a professional membership organization and publishing house "to promote and defend the art and enterprise of craft distilling." As the president of ADI, Owens has become one of the leading spokesmen of the craft distilling movement.
More photographs from Bill Owens
Posted on May 26, 2022 | No Comments
Saturday, May 28, 2–5pm
Scott Nichols Gallery is pleased to announce the portfolio release for
Clark James Mishler
The Amish
Lancaster County, Pennsylvania

The Amish, Lancaster County, Pennsylvania, 2022
14 3/4″ x 11 1/2″ Signed and dated portfolio
Edition: 15 + 3AP
This limited edition portfolio contains fourteen monochrome archival pigment prints.
Each print is signed, dated, and numbered.
Prints come in a foil-stamped acid-free clamshell box.
Horse Drawn Harvester, 1996, printed 2022
4″ x 6″ Archival pigment print

Early Morning Horse Team, 1996, printed 2022
4″ x 6″ Archival pigment print

Vegetable Stand, 1996, printed 2022
4″ x 6″ Archival pigment print

Young Boy with Broom, 1996, printed 2022
4″ x 6″ Archival pigment print

Running School Girls, 1996, printed 2022
4″ x 6″ Archival pigment print

Milking Barn, 1996, printed 2022
4″ x 6″ Archival pigment print

Farm, Lancaster County, 1996, printed 2022
3″ x 7 1/2″ Archival pigment print
View Portfolio
View Press Release
Posted on October 27, 2015 | No Comments
Please Join Us Thursday November 5, 2015: 5 pm – 7:30 pm
for an Artist Reception and Book Signing with photographer Brad Temkin.
Temkin's new book "Rooftops" will be available for purchase.
Posted on June 13, 2015 | No Comments
SF Pride Reception with Tom Bianchi
Come Join Us on the Thursday June 25, 5:00pm-8:00pm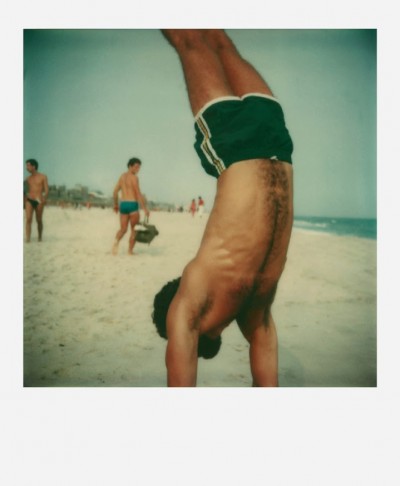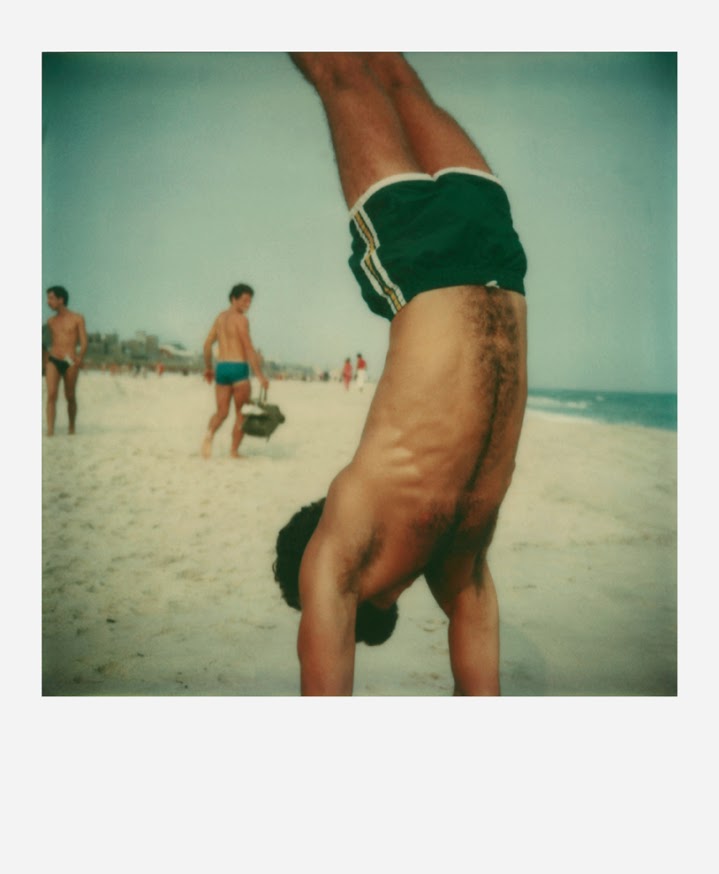 Posted on September 4, 2012 | 4,884 Comments
August, 31 2012: THE SUMMER SHOW was reviewed by Jonas Cuénin in Le Journal de la Photographie. From this collection dating back to 1863, we appreciate in particular the many black and white photographs. Architectural shots, landscapes, street scenes, portrait: there's something here for everyone… Read the entire review, San Francisco: The Summer Show, HERE.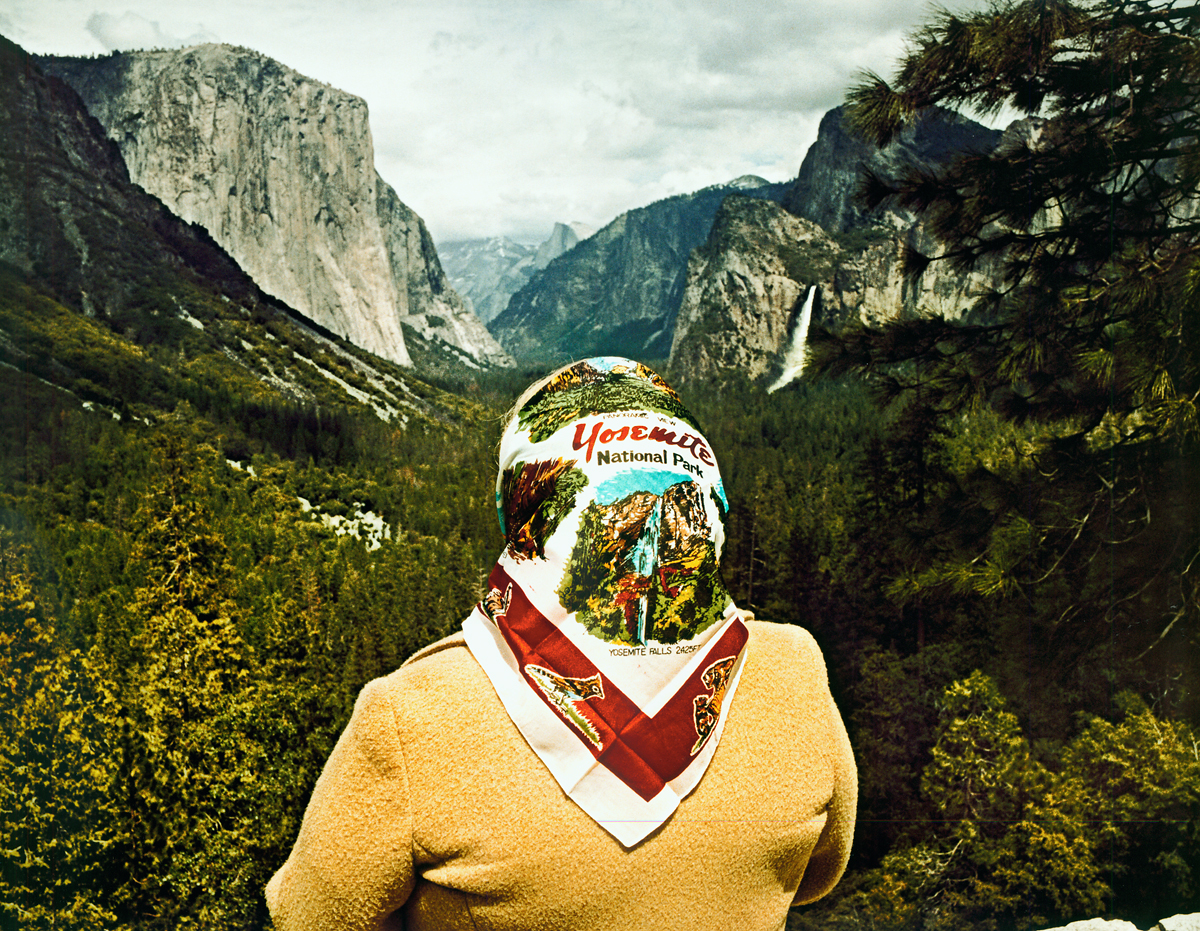 ROGER MINICK, Woman at Inspiration Point, Yosemite National Park, 1980, Printed 1910
Monday, July 16, 2012: MONICA DENEVAN was featured in LENSCRATCH. Sometimes a photographer finds a part of the world that resonates so completely with their sensibilities that the marriage of the place and the person results in perfection. Monica Denevan has been creating photographs in Burma (and China) for many years and with each new visit she adds to her stunning portfolio of images… See the entire article HERE.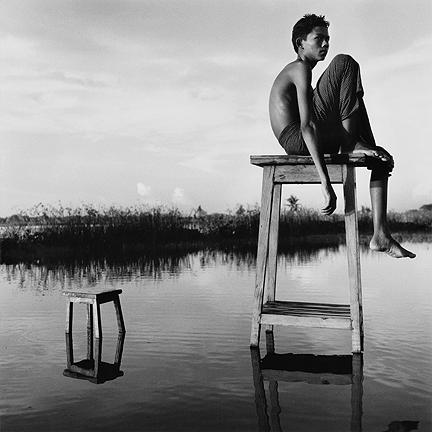 MONICA DENEVAN, Tower, Burma, Gelatin silver print, 2010
March 8, 2012: JOHN GOODMAN was featured in Design Arts Daily. Photographer John Goodman is enjoying the glow of limelight, with two shows currently up and a third scheduled to open in April. I caught up with him en route to and from the west coast last week for this Q&A…  View the entire interview by Peggy Roalf  HERE.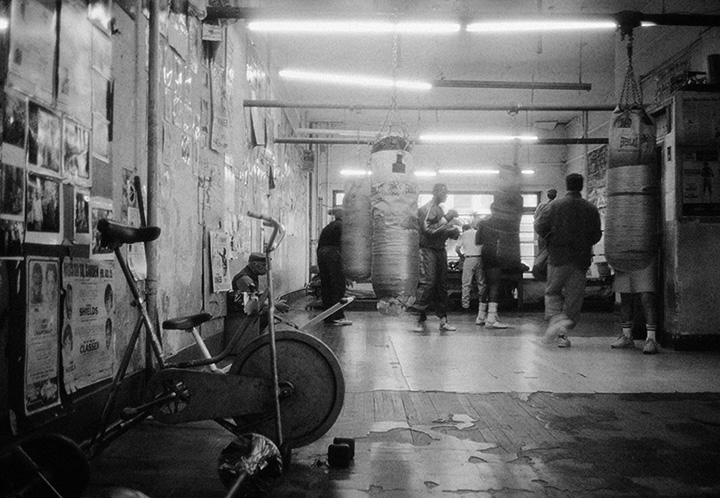 JOHN GOODMAN, Times Square Gym, Interior, from The Times Square Gym series, Selenium toned gelatin silver print, 1993