Filed Under: Exhibitions
Posted on March 8, 2023 | No Comments
Artworks recently highlighted at DongGang International Photography Festival
동강사진박물관 DongGang Museum of Photography, Yeongwol, South Korea

ANSEL ADAMS
Mudhills, Arizona. 1947, printed 1970
14 3/4″ x 19 5/8″ Signed and numbered gelatin silver print

ALMA LAVENSON
Yosemite (Clouds). 1941
4″ x 4 5/8″ Vintage signed gelatin silver contact print

EDWARD WESTON
Iris Alberto's Hands (Thumbs Together). 1929
9 3/8″ x 6 1/4″ Vintage signed gelatin silver print

BRETT WESTON
Pine Needles. 1968
10 3/4″ x 13 1/4″ Signed & dated gelatin silver contact print

SONYA NOSKOWIAK
Storage Tanks, California. 1935
7 1/2″ x 9 1/2″ Stamped gelatin silver print

JOHN PAUL EDWARDS
Majesty in Death. ND
10 3/4″ x 13 1/4″ Signed gelatin silver print

IMOGEN CUNNINGHAM
Magnolia Blossom. 1925, printed 1950s
10 1/4″ x 13 1/4″ Signed & dated gelatin silver print

HENRY SWIFT
Sculpture from Henry Swift's Fireplace. ND
9 1/2″ x 7 1/2″ Titled gelatin silver print
See the installation:
DG Photo Festival
More Group f.64:
Ansel Adams
Imogen Cunningham
John Paul Edwards
Alma Lavenson
Sonya Noskowiak
Henry Swift
Brett Weston
Edward Weston
Previous Exhibitions at Scott Nichols Gallery:
Group f.64 Founders & Followers
Group f.64 and Their Circle
Posted on September 26, 2022 | No Comments
Bill Owens – 50th Anniversary Suburbia Collection
Portfolio Release and Exhibition
with Artist Talk and Reception
Exhibition
October 8 – November 13, 2022
Artist Talk and Reception
Saturday, October 8, 3–6pm
at the Center for Photographic Art in Carmel, California
Bill Owens and True North Editions celebrate the 50th Anniversary of the seminal book, Suburbia with the production of a profound limited-edition portfolio available through Scott Nichols Gallery.
Produced in partnership with and under the supervision of Bill Owens, digital remasters were created by scanning the original negatives at the highest possible resolution. All image repairs and adjustments remain faithful to the original negative and are approved by Bill Owens.
Prints in Bill Owens – 50th Anniversary Suburbia Collection were made using an Epson SureColor P7570 printer on Moab Juniper Baryta Cotton Rag 305 paper for the highest archival standards. This paper was chosen for the quality preferred by Bill Owens in reproducing his work as closely as possible to the silver gelatin papers of 1972.
Title pages and essays are printed on Epson Hotpress Bright Rag. Cover sheets featuring quotes from the subjects or titles are printed on Epson Enhanced Ultra Premium Presentation Matte.
Project concept, editing, design, and production by Geir and Kate Jordahl.
---
Bill Owens – 50th Anniversary Suburbia Collection
36 archival pigment prints on 17″ x 22″ sheet
Edition of 8 + 2AP
See portfolio
---
The portfolio and traveling exhibit will be on display at the Center for Photographic Arts, Carmel from October 8 – November 13, 2022, then will travel to Norway for the Nordic Light Photographic Festival.
Limited Edition Book
A limited-edition book, Bill Owens: The Legacy of Suburbia, Photographs 1964–2022, is available with a special print, 4th of July Parade, included. This book features images from Bill Owens' entire career from his work in Jamaica with the Peace Corps to his current Digital Renaissance. The book is available through Scott Nichols Gallery and True North Editions in an edition of 100.
—
BILL OWENS was born on September 25, 1938, in San Jose and lives in Hayward, California. From his travels around the globe including a Peace Corps tour in Jamaica, he developed his unique skills and aptitude as an anthropological and social photographer. His book Suburbia, one of the 100 seminal photography books of the 20th century, captured the change in his home territory with much the same spirit of the traveler that he brought to foreign places. Our Kind of People (1975), Working: I Do It For the Money (1977) and Leisure (1979), followed Suburbia. Bill Owens' work is in museums and collections throughout the world including the Museum of Modern Art NY, Berkeley Art Museum, Los Angeles County Museum of Art, San Francisco Museum of Modern Art, Los Angeles Museum of Contemporary Art, the Getty Museum in Los Angeles, and the San Jose Museum of Art. He has received a Guggenheim Fellowship and two NEA grants. Owens founded Buffalo Bill's Brew Pub in Hayward in 1983, one of the first brewpubs to open since prohibition. In 2003, Bill Owens founded the American Distilling Institute, a professional membership organization and publishing house "to promote and defend the art and enterprise of craft distilling." As the president of ADI, Owens has become one of the leading spokesmen of the craft distilling movement.
More photographs from Bill Owens
Posted on June 13, 2022 | No Comments
Imo & Friends
AN EXHIBITION FEATURING PHOTOGRAPHS FROM:
Imogen Cunningham, Dorothea Lange, Marion Post Wolcott, and Anne Brigman
Exhibition
June 23 – September 19, 2022
Reception
Saturday, June 25, 12–5pm
Scott Nichols Gallery is pleased to announce Imo & Friends, an exhibition featuring the works of photographers Imogen Cunningham, Dorothea Lange, Marion Post Wolcott, and Anne Brigman. This exhibit follows the success of the recently finished Imogen Cunningham: A Retrospective at the Getty Center in Los Angeles, and runs in conjunction with the Sonoma Valley Museum of Art's exhibition Seen & Unseen: Photographs by Imogen Cunningham, which is on view through August 28, 2022.
The reception for Imo & Friends coincides with an afternoon event at Sonoma Valley Museum of Art: Recollecting Imogen from Two Former Groupies, with California photographers Judy Dater and Chris Johnson, who both collaborated with Cunningham. Pre-registration with SVMA is required to attend.
—
IMOGEN CUNNINGHAM (1883-1976) was a prominent figure of bay area west coast photography movements in Pictorialism, Surrealism, and she was a founding member of Straight photography Group f/64. Cunningham is best known for her sharply detailed botanical imagery, direct (and occasionally unflattering) portraiture, and — photographs of dogs. The exhibition will feature works from Cunningham that span her 60-year career, including vintage photography, still life, portraiture, and later images which revisit her use of soft-focus lenses.
DOROTHEA LANGE (1895–1965) was a documentary photographer and photojournalist who captured Depression-era photographs for the Farm Security Administration, humanizing the consequences and impact of this event across the nation with her imagery. Her work illustrates the anxiety and uncertainty of these times — dilapidated homes among bleak scenery, lines of people waiting for provisions, and individuals comforting one another with obvious strain on their faces. Lange's photography is not pretty; it depicts with unmistakable honesty, and therein lies its power.
MARION POST WOLCOTT (1910–1990) was a photographer working for the Farm Security Administration from 1938–1942 who documented poverty, deprivation, and the Jim Crow South during the Great Depression. She covered thousands of miles in the United States and produced more than 9,000 photographs during her roughly 4-year span at the FSA. Her work highlights domestic life, women's labor, and lifestyle vignettes, illustrating the broad socioeconomic spectrum of the period.
ANNE BRIGMAN (1869-1950) was a member of the Photo-Secession movement who exhibited frequently and with great acclaim throughout the bay area and California from 1902–1936. She was adjunct to Group f/64, and a fixture in their social circle. Her work is known for its soft, dramatic depictions of the female form convening with nature, situated poetically within the landscape. Her photographs were primarily taken in the wild Sierra Nevadas, with herself or her sister as the model.
SCOTT NICHOLS GALLERY is a fine art photography gallery located in the Mercato Complex on Sonoma Square, in Sonoma, California. The gallery sells artist originals by established, up-and-coming, and contemporary photographers. Scott Nichols began his career as a private dealer in 1980, and is considered an expert on Group f/64 photography. His gallery houses one of the largest private collections of classic California photographers such as Ansel Adams, Edward Weston, Brett Weston, Dorothea Lange, Imogen Cunningham, Ruth Bernhard, Wynn Bullock, and William Garnett.
Scott Nichols Gallery is a member of the Association of International Photography Art Dealers (AIPAD). This is the 200th exhibition at Scott Nichols Gallery since the gallery opening in 1992.
Posted on October 27, 2015 | No Comments
Please Join Us Thursday November 5, 2015: 5 pm – 7:30 pm
for an Artist Reception and Book Signing with photographer Brad Temkin.
Temkin's new book "Rooftops" will be available for purchase.
Posted on February 8, 2014 | 2,695 Comments
Upcoming Berkeley and San Francisco Vivian Maier Events:
Scott Nichols Gallery is excited to announce three upcoming events:
WEDNESDAY, APRIL 2nd:
RECEPTION AND TALK AT UC BERKELEY
What: The Reva & David Logan Gallery of Documentary Photography at the UC Berkeley Graduate School of Journalism will host a reception for the exhibition See All About It, Vivian Maier's Newspaper Portraits. A lecture will follow including; Jeffrey Goldstein, director of Vivian Maier Prints (VMP) and project coordinator Anne Zakaras; VMP master printers Ron Gordon and Sandra Steinbrecher; and Richard Cahan and Michael Williams, authors of the book on Maier's life and work, Vivian Maier, Out of the Shadows.
When: Wednesday, April 2nd, 5:00pm – 7:15pm: Courtyard reception (5:00-6:15pm) and Lecture/Discussion (6:15-7:15pm)
Where: North Gate Hall at the corner of Hearst and Euclid, Berkeley. Click here for a Google Maps link
FRIDAY, APRIL 4th:
RECEPTION, SHOWING OF VIVIAN MAIER DOCUMENTARY, AND Q&A DISCUSSION
What: SF Camerawork and the Scott Nichols Gallery will co-host a reception, viewing of the (53 minute) BBC film "The Vivian Maier Mystery," and talk. The Q & A format talk will feature Jeffrey Goldstein, director of Vivian Maier Prints (VMP) and project coordinator Anne Zakaras; VMP master printers Ron Gordon and Sandra Steinbrecher; and Richard Cahan and Michael Williams, authors of the book on Maier's life and work, Vivian Maier, Out of the Shadows.
When: Friday, April 4th, 5:30 – 8:00pm: Reception (5:30-6:00pm), showing of Maier documentary (6:00-7:00pm), and Q&A format talk (7:00-8:00pm)
Where: SF Camerawork, 1011 Market St. San Francisco, CA 94103. Click here for a Google Maps link.
SATURDAY, APRIL 5th:
EXHIBITION RECEPTION, CURATORIAL WALK THROUGH, AND Q&A WITH THE ARCHIVE TEAM
What: Scott Nichols Gallery will host a reception and curatorial walk-through of its current exhibition Vivian Maier, Out of the Shadows. Join Scott Nichols; Jeffrey Goldstein, director of Vivian Maier Prints (VMP) and project coordinator Anne Zakaras; VMP master printers Ron Gordon and Sandra Steinbrecher; and Richard Cahan and Michael Williams, authors of the book on Maier's life and work, Vivian Maier, Out of the Shadows for a walk through and discussion of the exhibition. Snacks and beverages will be served.
When: Saturday, April 5th, 1:00pm-3:00pm: Reception (1:00-2:00pm), Walk-through and Q&A (2:00pm)
Where: Scott Nichols Gallery, 49 Geary St. suite 415, San Francisco, CA 94108. Click here for a Google Maps link.
*Please note that there is limited seating for the first two events and no seating for the third.  Seating will be available on a first come, first served basis*
All photographs in the Scott Nichols Gallery exhibition are courtesy of the Jeffrey Goldstein Collection, VivianMaierPhotography.com
Our upcoming exhibition: George Tice, A Photographer's Photographer. The show is a sixty year retrospective and celebration of his 75th birthday. George will be at the Scott Nichols Gallery on the 26th of September for the opening reception of his show and will be speaking at the U.C. Berkeley Graduate School of Journalism the following day for the 1st annual Fotovision lecture. We've been anticipating this show for awhile and hope you can make it.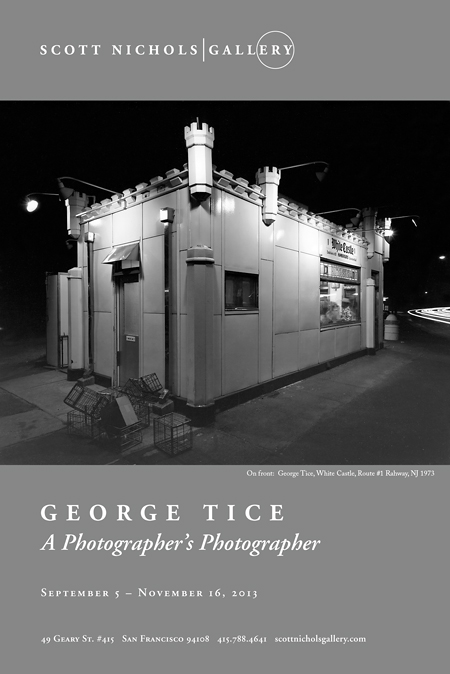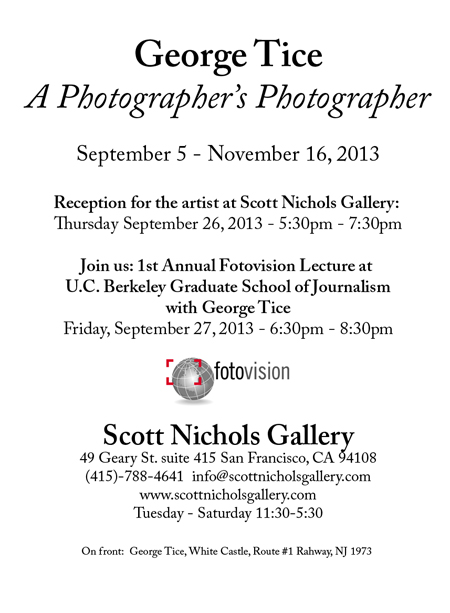 For those of you who aren't able to make it into the gallery to see John Goodman's exhibition,
The Same Dark Place, with photos taken at New York's Time Square Gym as well as Cuba,
here is a selection of photos of the show which runs through the rest of this week.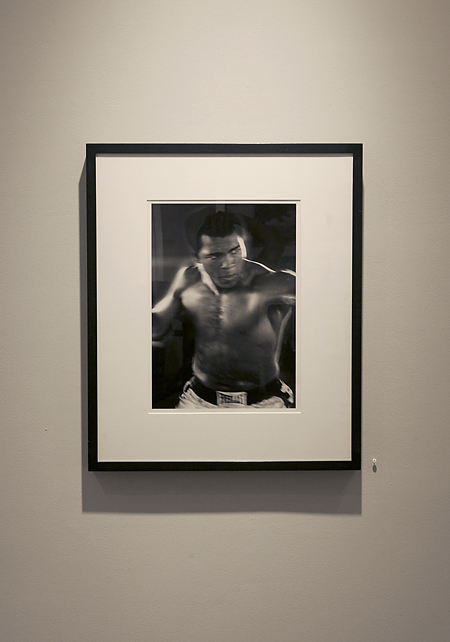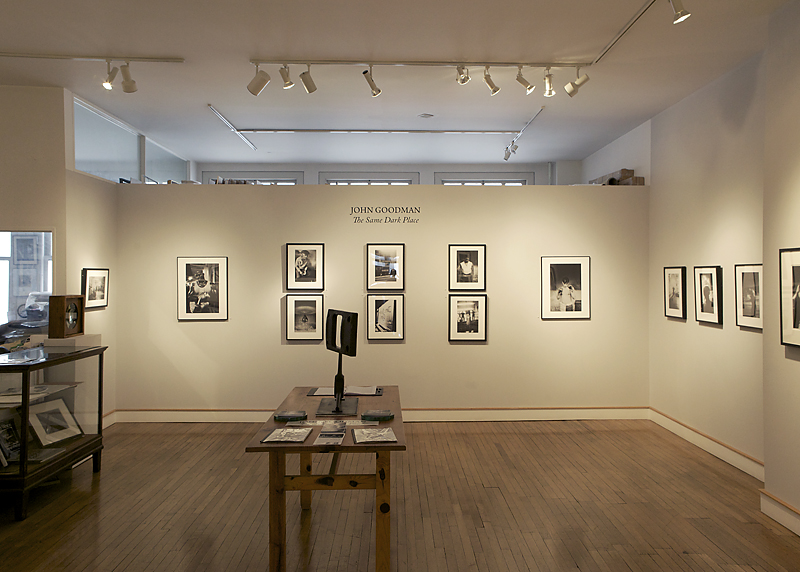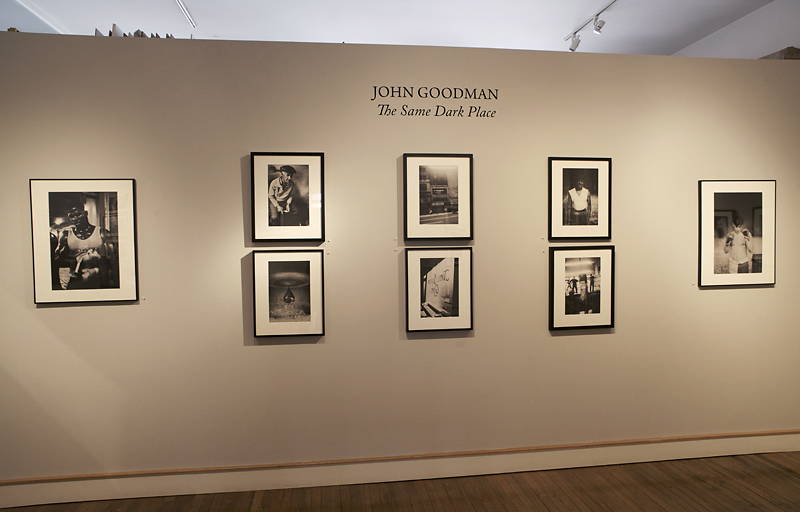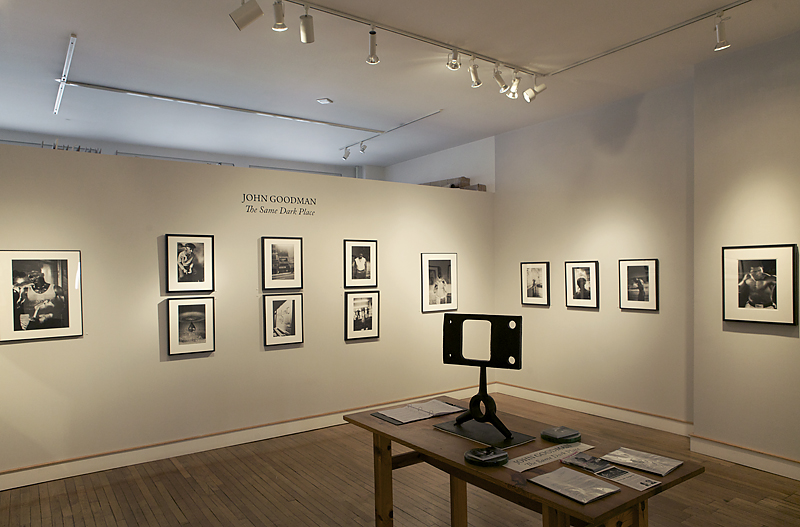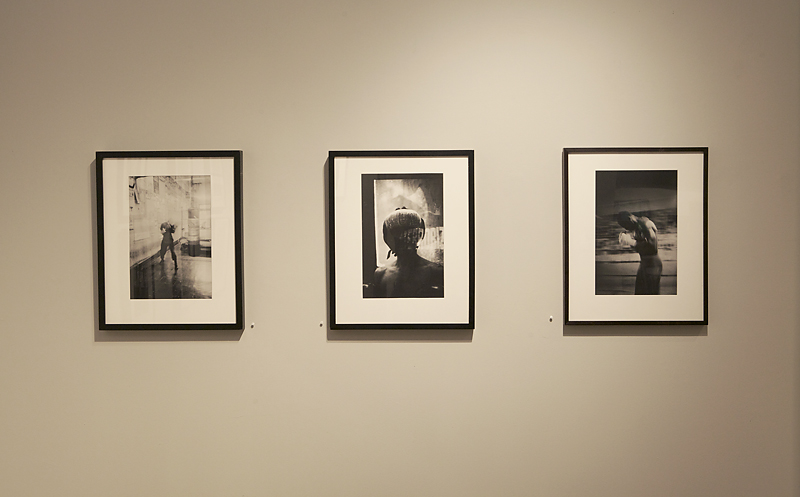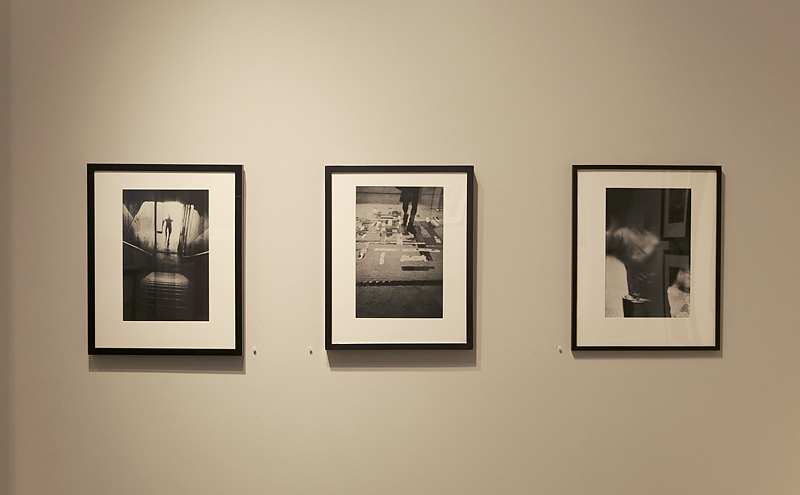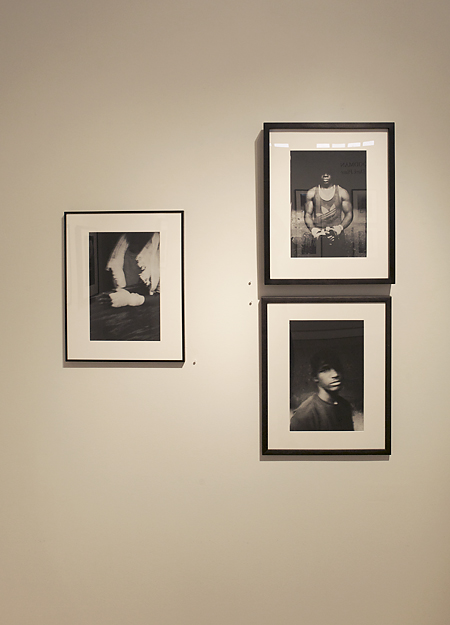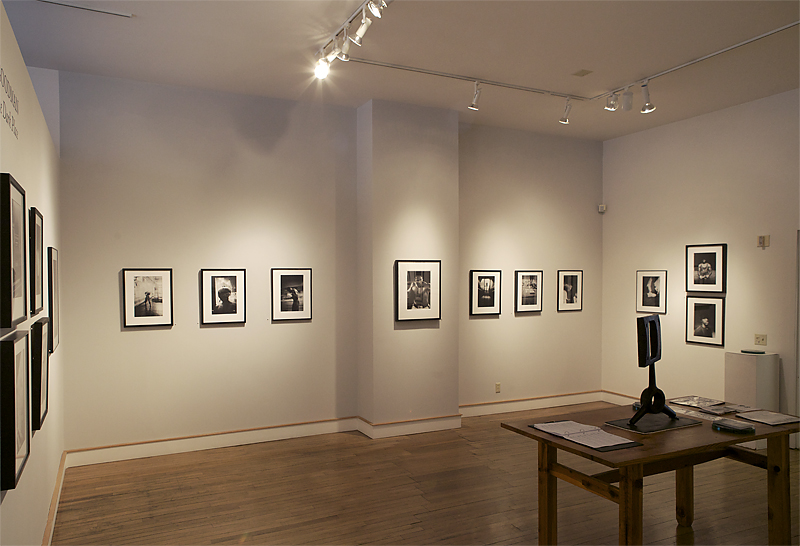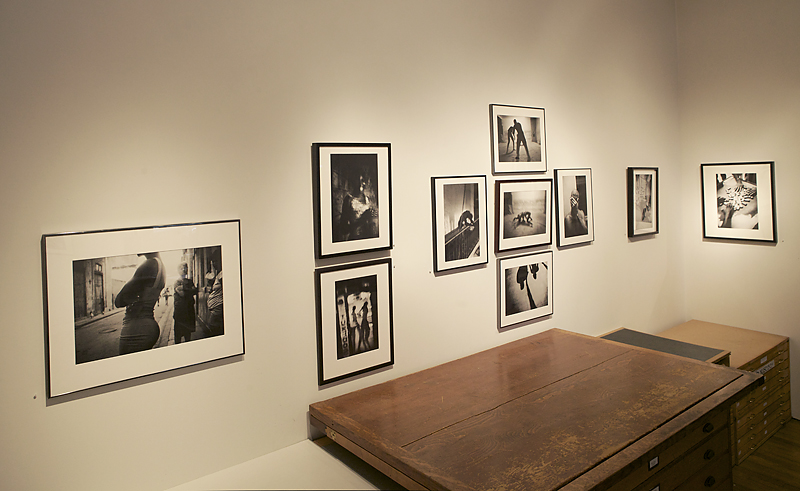 Posted on September 29, 2011 | 2,287 Comments
Photos of our current exhibition, The Emperor's River: Photographing Along China's Grand Canal, with photographs by Philipp Scholz Rittermann.
Show runs until October 29th, 2011.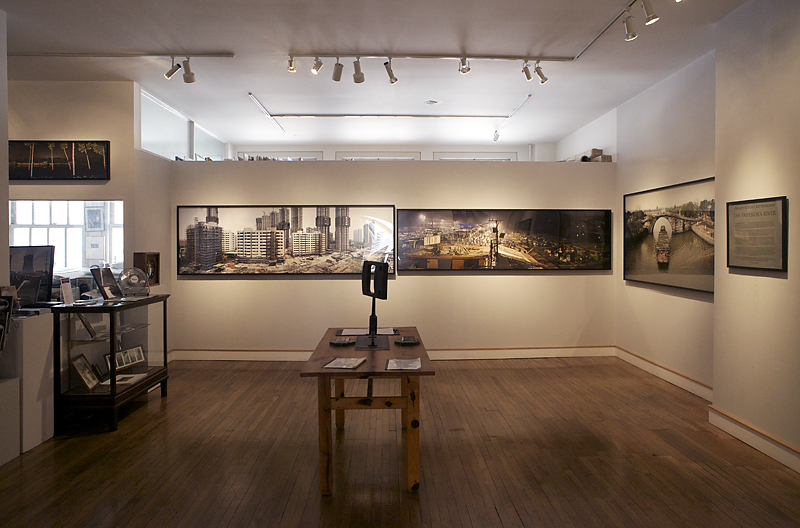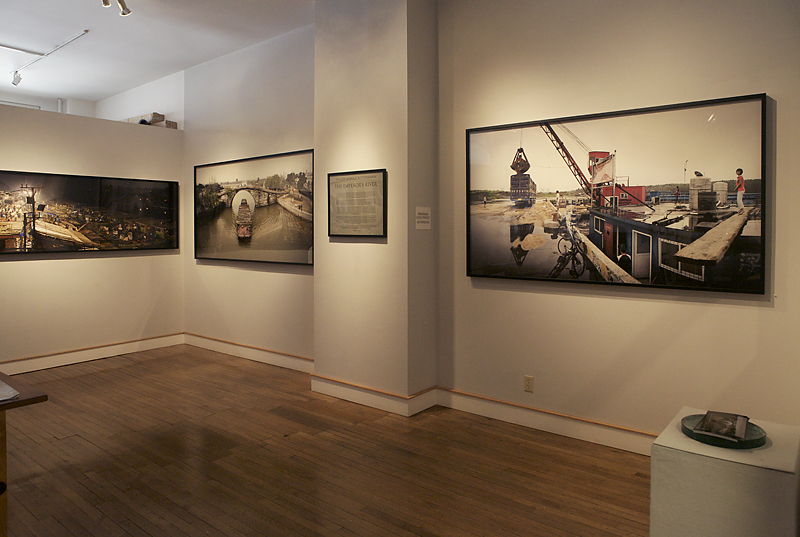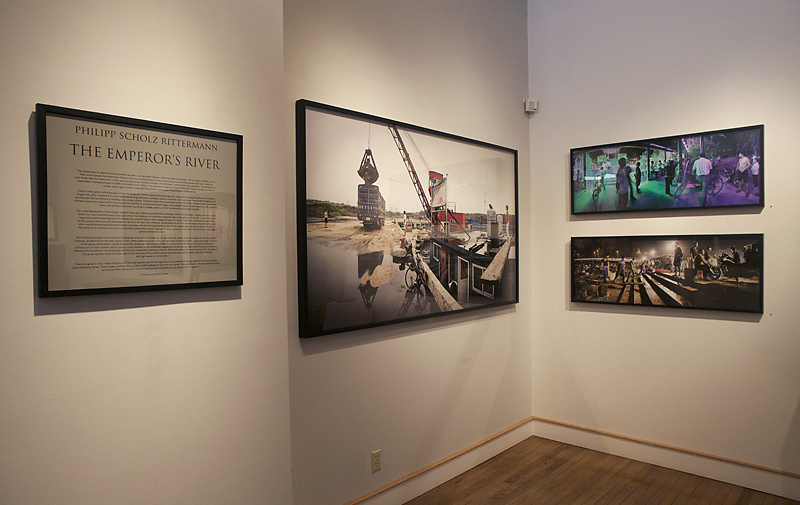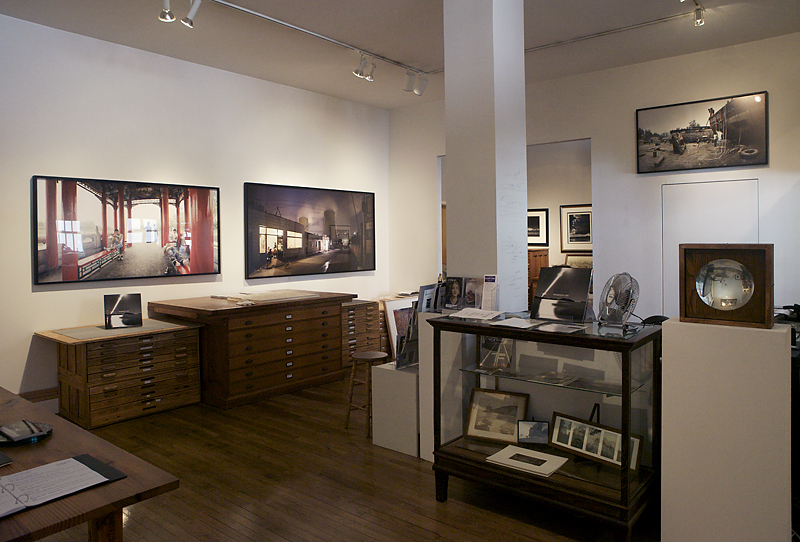 Posted on September 16, 2011 | 4,473 Comments
Hello and welcome to the new Scott Nichols Gallery Website!
For the passed several months we've been hard at work rebuilding the website and the launch date is here. While the looks of the site haven't changed much, it's easier to navigate, organized a whole lot better, and it's a lot easier to update. We also have some new additions such as a search feature, this news section, and a portfolio page. Visit often as we are still transferring photographs from the old website onto this new one as well as adding information for the search feature.
If you want to stay up to date on the gallery you can also friend us on Facebook at: http://www.facebook.com/pages/Scott-Nichols-Gallery/115273801836213
Our current exhibition is the Summer Show which we do once a year and it will come down in a couple of weeks to make way for Philipp Scholz Ritterman's photographs taken along China's Grand Canal.
Thanks for visiting!
Scott, Susan, and Alex