Archive for March, 2022
Posted on March 10, 2022 | No Comments
We are pleased to join the 41st edition of The Photography Show, presented by AIPAD.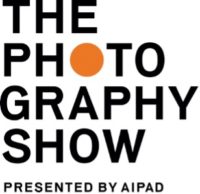 Located at Center415:
415 5th Avenue
Between 37th and 38th streets
New York, NY 10016

Scott Nichols Gallery:
Booth #217

Friday, May 20th, 1 – 7pm
Saturday, May 21st, 12 – 7pm
Sunday, May 22nd, 12 – 5pm

For tickets, register here.
For more information on the show, click here.
Posted on March 8, 2022 | No Comments
Horace Bristol: PBY Blister Gunner, Rescue at Rabaul

PBY Blister Gunner, Rescue at Rabaul, 1944
10 1/4″ x 10″ Signed platinum print
Horace Bristol was part of a small group of acclaimed photographers who were chosen by Edward Steichen to photograph different war theaters during World War II. At the time, Steichen was Director of the Naval Aviation Photographic Unit.
While in the South Pacific, Bristol was on this PBY, a flying boat and amphibious aircraft that was produced in the 1930s and 1940s.
During assignment, he encountered a pilot who had been shot down 24 hours earlier. The pilot's hands were burnt, but he was able to pop out into a small raft, doing what he could to survive until possible rescue.
The raft floated out into the ocean and the PBY was looking for him, later locating this young pilot. Once the PBY found him, the gunner pictured had stripped his clothing off and swam out to his raft, then tying it to the PBY craft, helping the injured pilot to safety.
On his return to the PBY, Japanese forces arrived and it was all hands on deck. The rescue mission was under attack. The photograph PBY Blister Gunner, Rescue at Rabaul shows the gunner manning his station, immediately following rescue of the injured pilot.

Downed Pilot Approaching PBY, Rescue at Rabaul, 1943/1944
10 3/8″ x 10 1/8″ Unique vintage gelatin silver print
See more Bristols from this story: